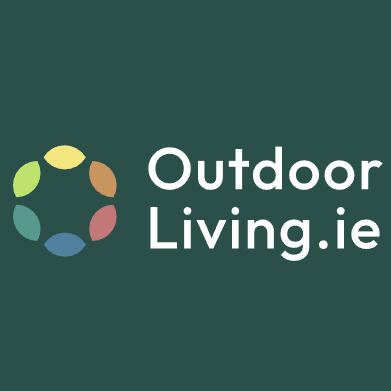 Our company is Outdoor Living, and we are based in Kilquade, County Wicklow. We share the same grounds as the Garden Exhibition Center, which has a Restaurant, and beautifully Exhibited Gardens, which presently allows visitors in for free.
We deal with many products at outdoor living with one of our main products being high-quality garden furniture. We also deal with Artificial Grass, Beanbags, Barbeques, Green Houses, Water Features, Conservatory Furniture, Bricks, and Paving.
We also pride ourselves with our high-quality customer service ethic and customers come back to us time and time again, as they know they will be well looked after. We use high quality and reputable suppliers and would not use them if they did not support our customers when products were not 100% perfect or as described. 'Alexander Rose' would be one of our suppliers and would have a very good name for garden furniture, we have beautiful teak garden benches, rocking chairs, sun loungers, gliders and dining furniture from them. Another supplier of name is 'Daro Quality Furniture', supply us with cane furniture of various designs and styles. 'Hartman,' 'Rawlinson' and 'Beef Eater' are all included in the list of our well-renowned suppliers.
We are open Monday – Saturday 9:30 to 5:30 and Sundays 12:30 to 5:30.
We have a team of ten employees, who have all been with us for a number of years and have taken on the company's values in looking after our customers to the highest of standards. We have a very large display of outdoor furniture and various prices to suit all budgets. We try to deal as much as possible in maintenance free furniture and although the price may seem a little high on some furniture this will soon be forgotten when your not replacing the furniture in two years time or buying products to help maintain the furniture. We have seven greenhouses on show to give customers an idea of what the greenhouses would look like when erected as most greenhouses come flat packed when delivered. We have a medium display of water features, but our water features website carries a huge display of water features to choose from. We have conservatory cane furniture on display, and our staff will help you with individual choices and selection of materials. We have Gazebos, Awnings and Arbors to see, but most of the stock is on the websites to be viewed.
We supply contract furniture for businesses e.g. pubs, schools, and colleges, etc. and staff will help you if you need to discuss this.
It's a great place to come and visit with your family as you can make a great family excursion day out, between the Garden Exhibition Center and ourselves.
When people come to Outdoor Living, they often say 'it's a pity I have never been here before' and are amazed by the extent of stock we carry in garden furniture. Normally, on our garden furniture we would give free delivery inclusive of the price, but this only applies to the garden sun furniture.
We stock Artificial Grass in various qualities, which are hugely popular at the moment with people covering graves, back gardens, offices, walls outside of buildings, roof terraces, and balcony's, etc. We have bricks and paving stones on display at the center, and the bricks are sold in pallets of 400 so that we can price competitively. We have a warehouse in Ballycoolin which grass can be collected from and delivered out from which helps customers on occasions that are living in the Dublin area.
Please come and visit us soon and I can promise you that you will not be disappointed.