Don't let the size of your space prevent you from getting that festive feeling, this 7ft Wall Tree (Half Christmas Tree) is perfect for any small or narrow spaces. Included with a sturdy metal stand, and with hinged branched that are permanently attached to the centre pole, this tree is made with high-quality materials that will last you for years.
Quality Metal Bolts
To increase the longevity of this tree it features quality made metal bolts that attach each branch to the centre pole. This ensures to keep your tree branches secure throughout the festive season and adds to the overall durability of this Christmas tree.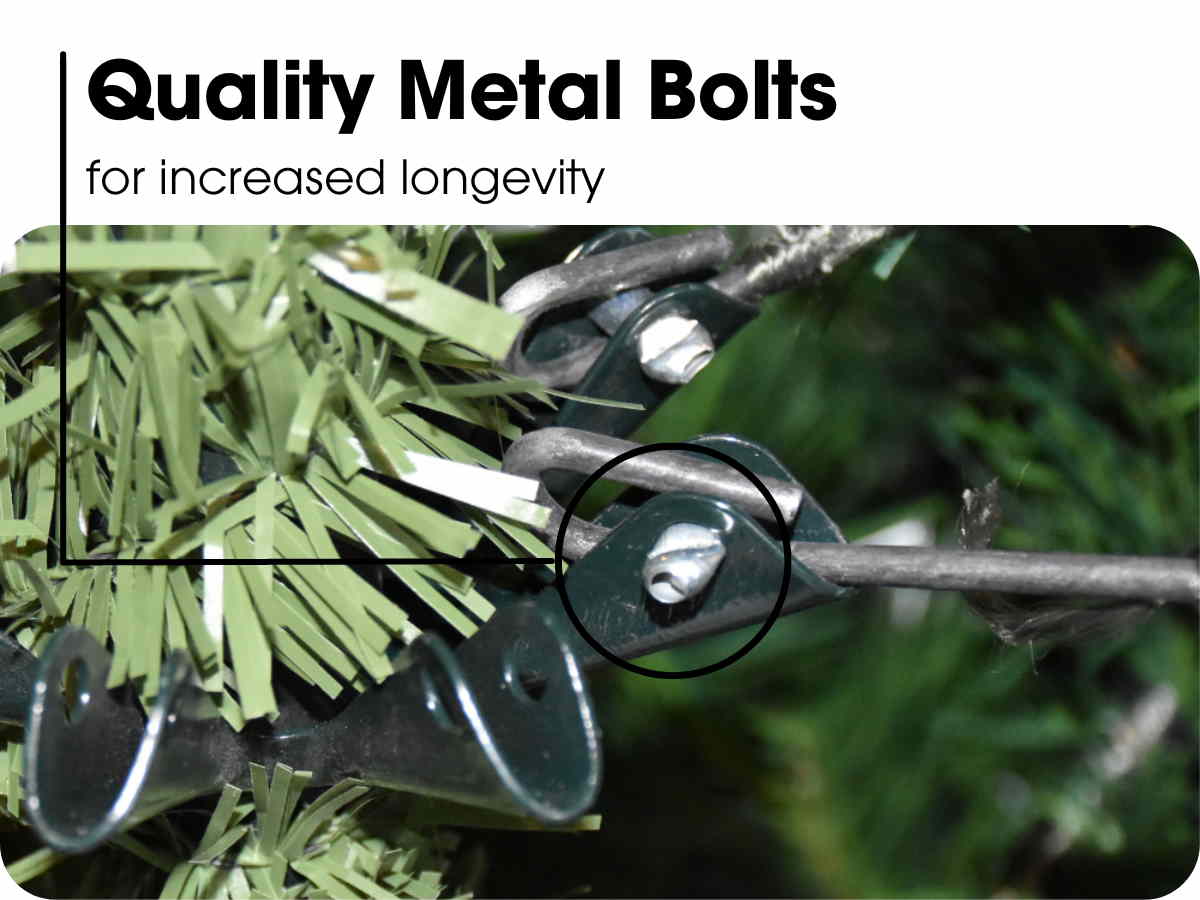 Multi-Toned PVC Fibres
Each of this tree's 547 branch tips are made from long-lasting PVC Fibres. The quality PVC makes this a tree that will last you many years. Its multi-toned fibre design adds an extra layer of dimension to this tree and gives you a more realistic feel.