The Bantu Beanbag is an American style beanbag made in the EU especially for Happy Pig. These chairs are perfect for use as an occasional chair or stool. Small enough to be tidied away neatly but big enough for use for both children and grown-ups. The Bantu is 90cm high with a diameter of 70cm.
Every Bantu beanbag has been designed to not only look pleasing to the customers but it is designed to last the years and we offer a one-year guarantee on all our beanbags, so you know you are in safe hands with a Bantu Beanbag.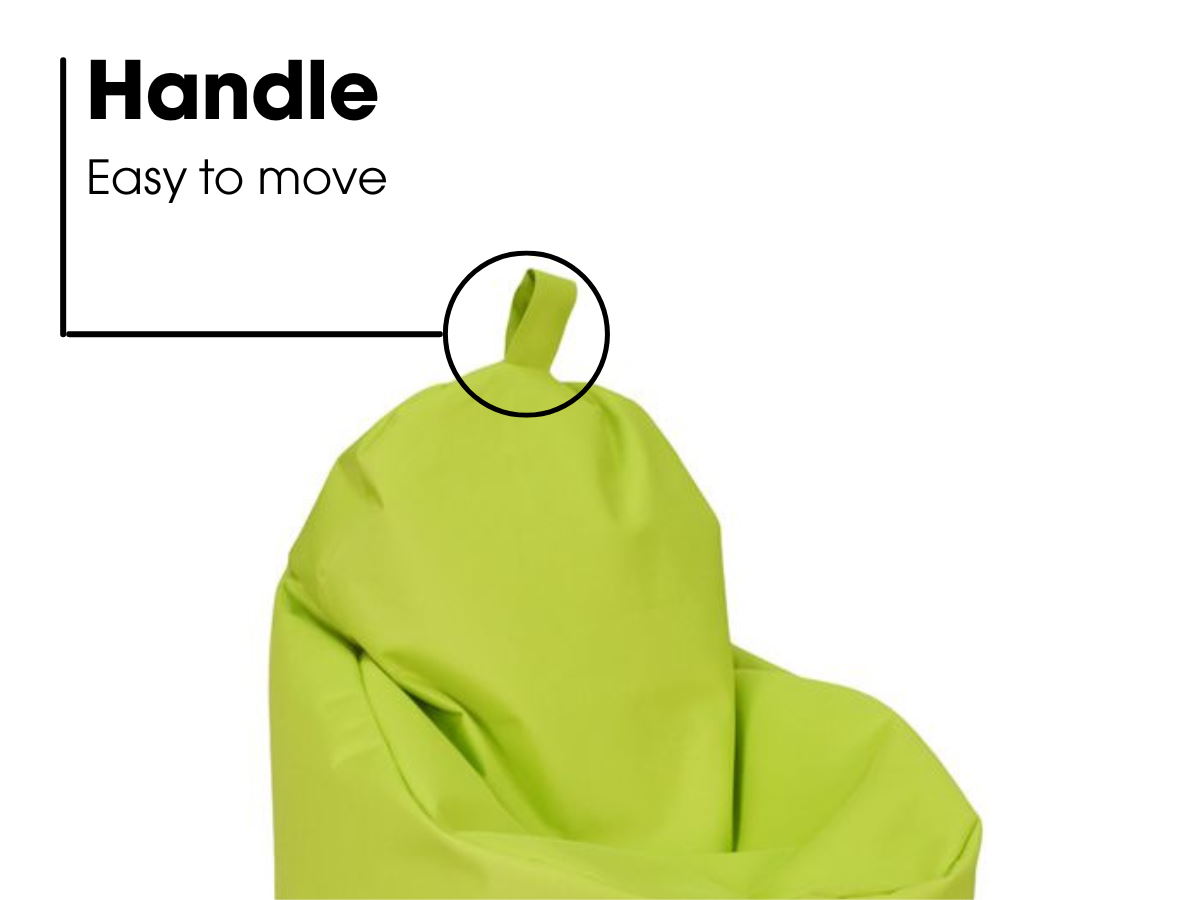 Our brilliant Bantu beanbags are made from only the best PU leather available, which is strong and durable. The Bantu is available in a range of colours to suit any room or home. When you buy a Bantu you're not just buying the bag, you're buying the countless hours, in designing the beanbag to bring you the customer the satisfaction you deserve .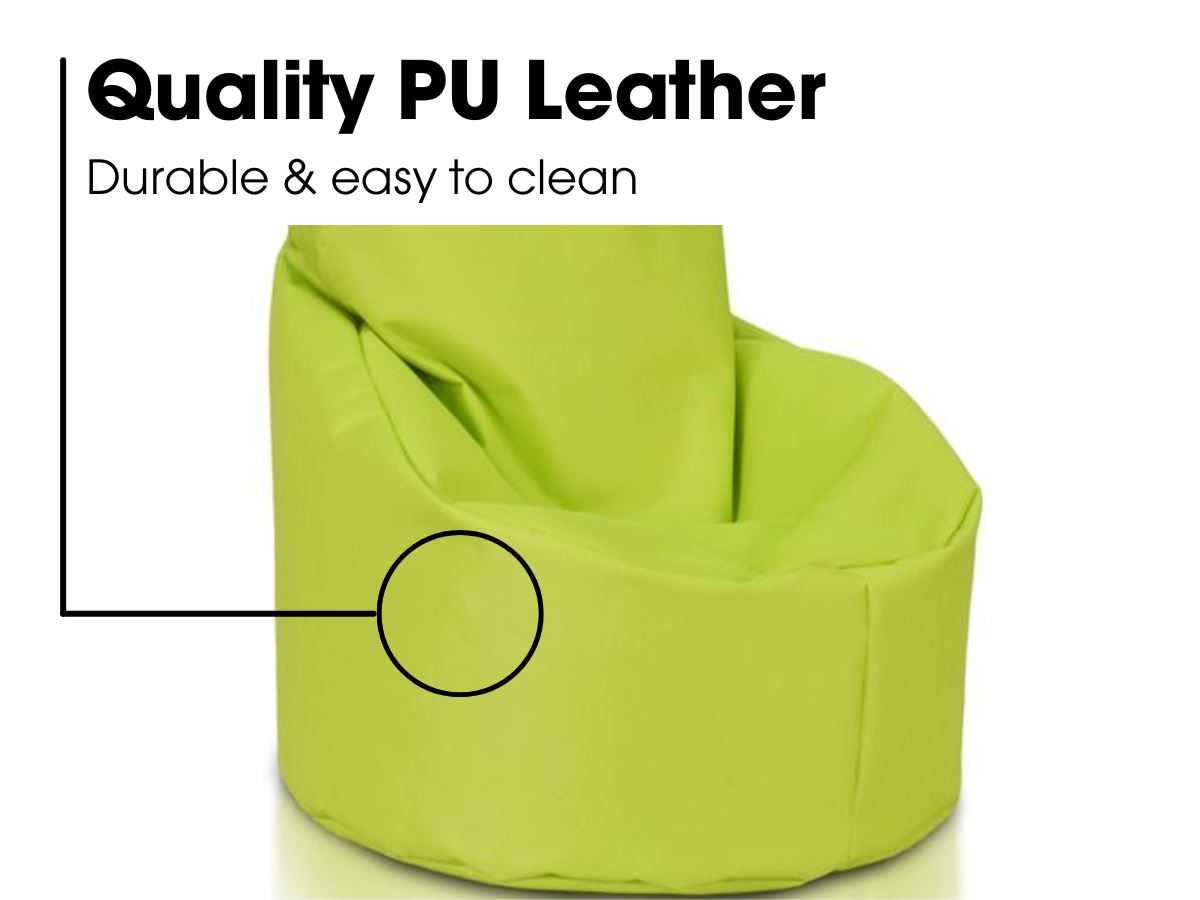 This bag has a unique feature in the design of the chair, it features an easy to carry handle which makes bringing your Bantu from room to room so simple.
Cover and filling complies to UK and Ireland Furniture Fire Safety Regulations – FIRA
Product Highlights Video