The outdoor Monster B Bag is the one bag with the most generous of dimensions, the most durable of double stitching and robust of fabrics that make it a B-Bag that can be placed both anywhere in the home, office space or ev3n commercial outlet, or to be brought outdoors on luxury camping trips, back gardens and patios.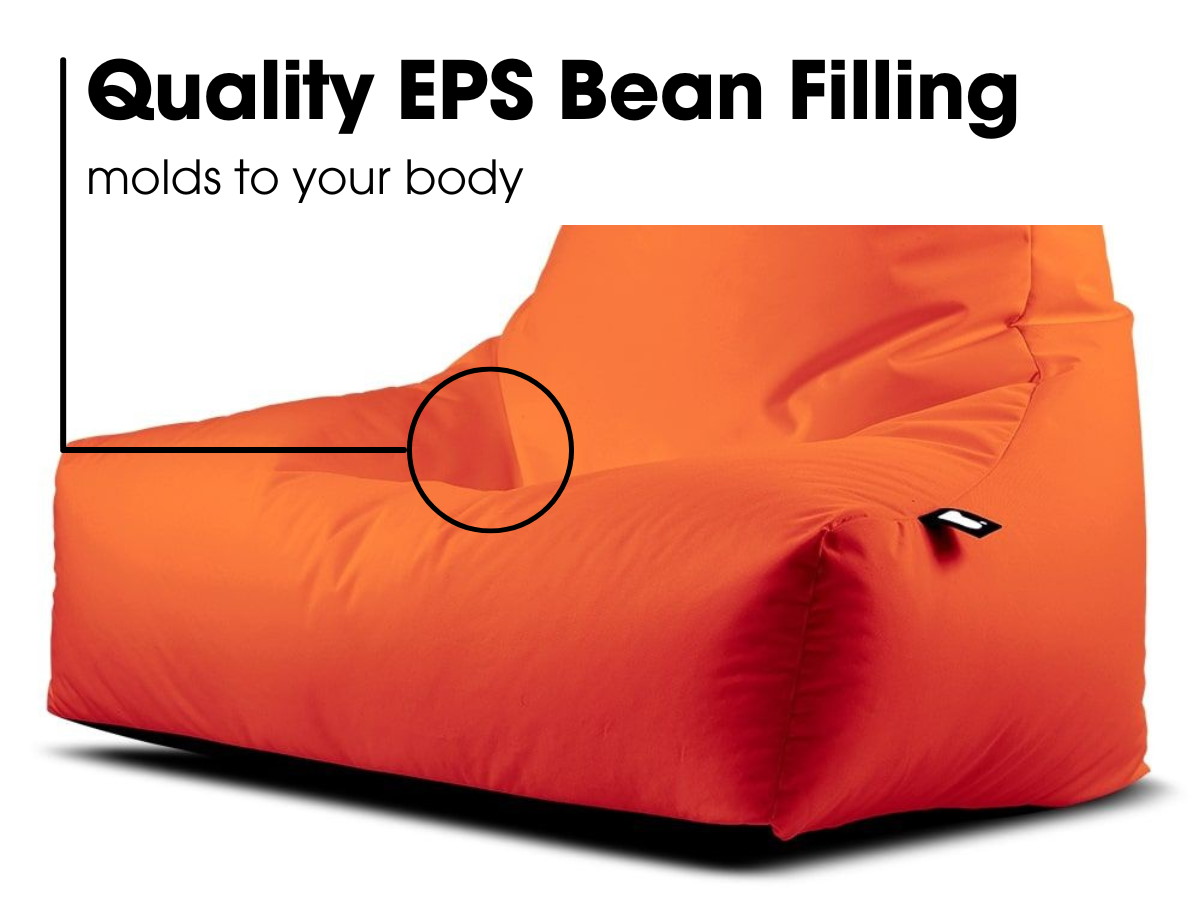 Its high end polyester fabric that covers the bag is both UV Resistant and Splash proof. Weighing only 8.5 kg, and boasting a tough rubber handle to allow for ease of movement, the Outdoor Monster certainly packs a punch when it comes to long-lasting qualities. The inner filling is composed to high-end EPS Polyester Beads, ones that uniquely mould to each and every individual shape of users, allowing for maximum comfort and minimum fuss for those seated.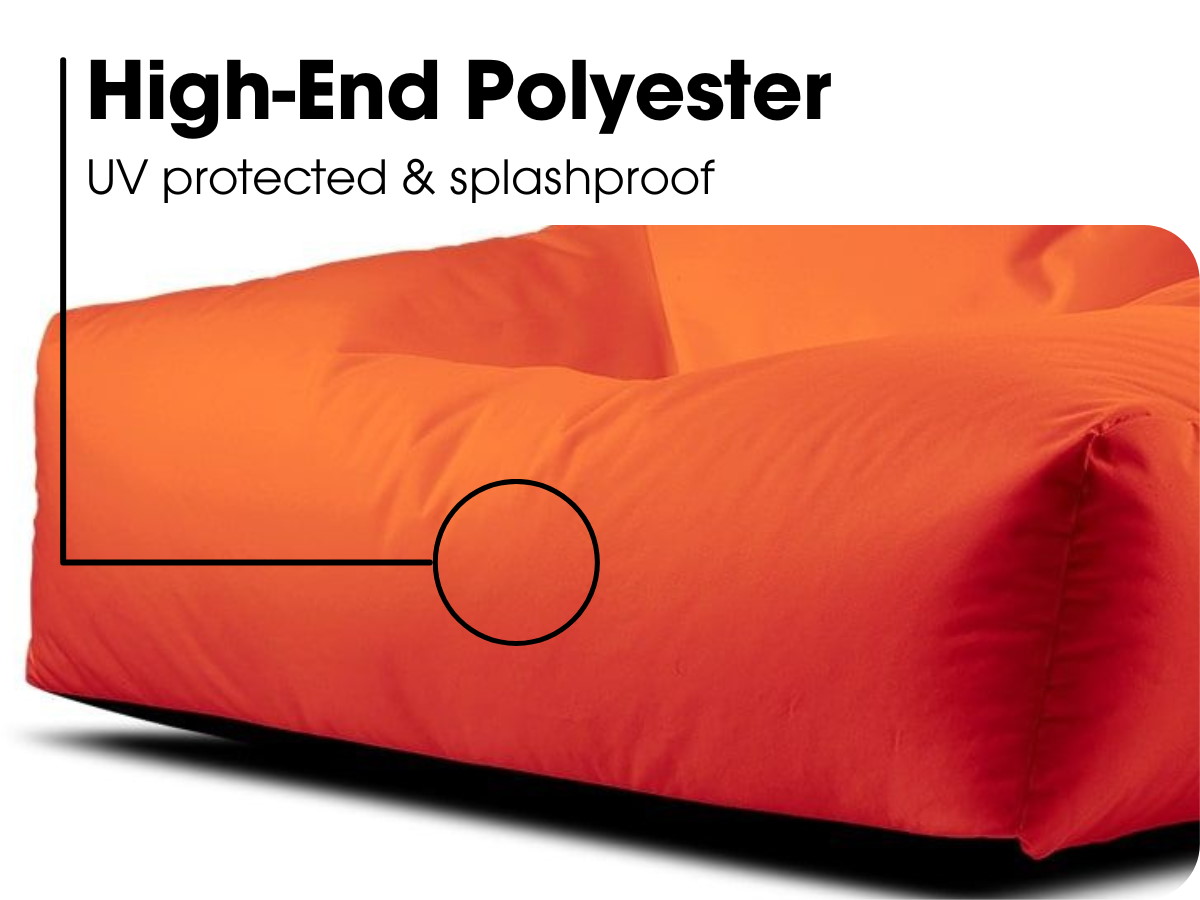 Maintenance is minimal, requiring only a mere wipe down with a warm wet cloth and neutral soap.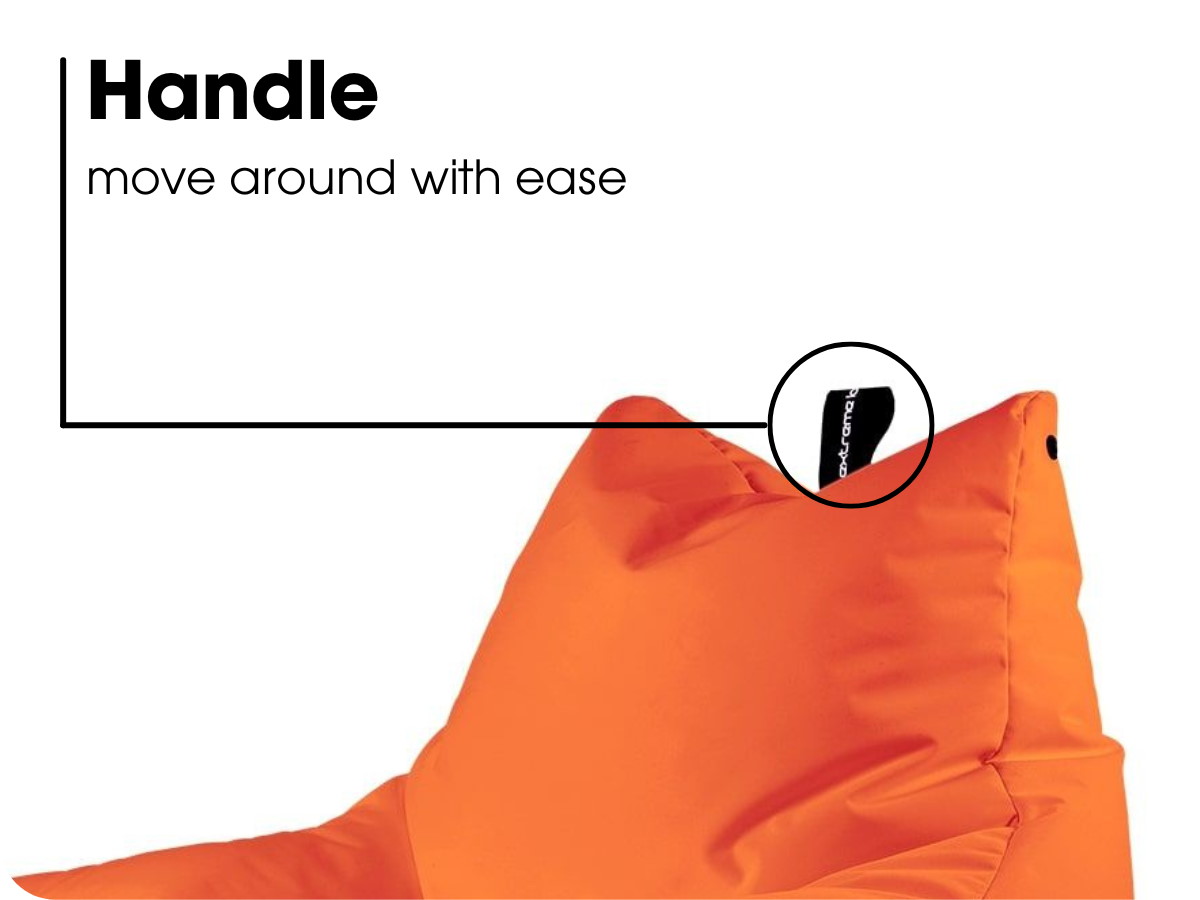 Cover and filling complies to UK and Ireland Furniture Fire Safety Regulations – FIRA